...And Then the Bombs Came Vinyl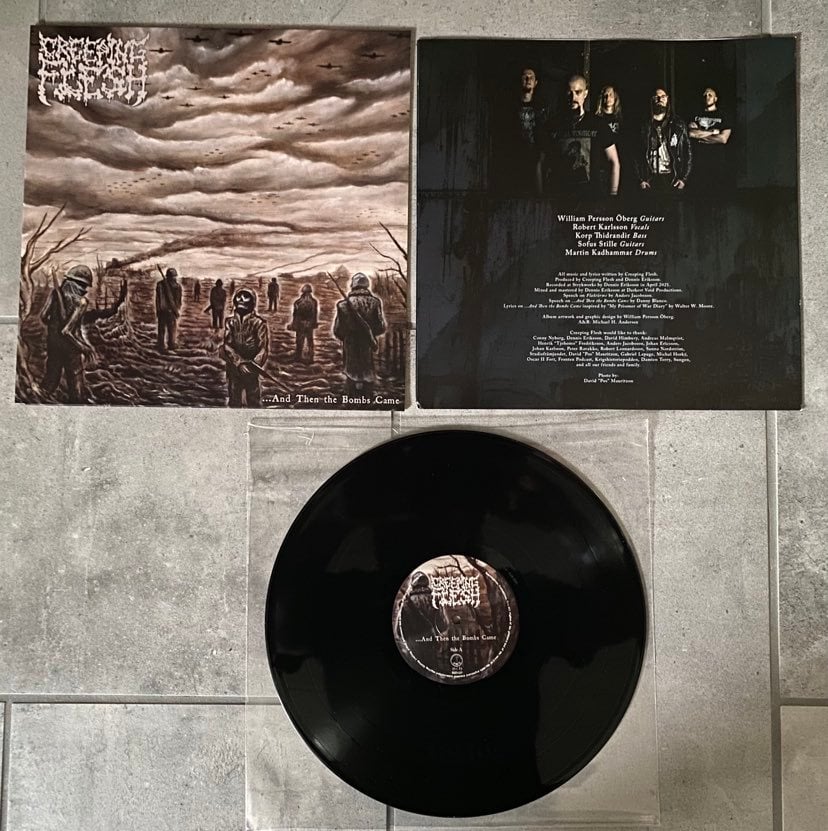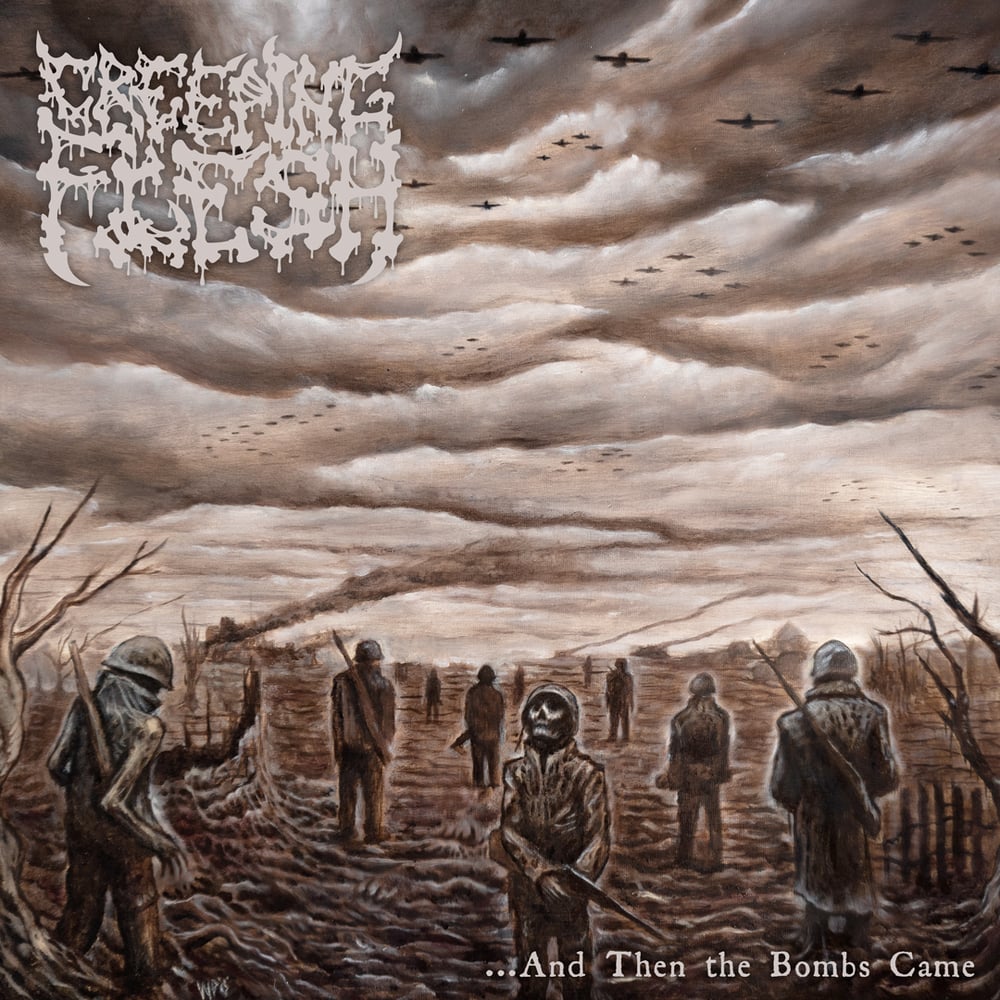 ...And Then the Bombs Came, Full length album
Black Vinyl
NB! Delivery date is 29th of July. Delivery date is subject to change.
Track listing:
1. ...And Then the Bombs Came
2. Flaktürme
3. Decrowned
4. Finest Hour
5. Like So Many Before Them
6. Obscure the Sun
7. Titan Grip
8. March of the Elephant
9. Wandering Soul
All music written by Creeping Flesh. Produced by Creeping Flesh and Dennis Eriksson. Recorded, mixed and mastered by Dennis Eriksson at Stryknästet.
Speech on Flaktürme by Anders Jacobsson. Speech on ...And Then the Bombs Came by Danny Blanco. Lyrics on ...And Then the Bombs Came inspired by My Prisoner of War Diary by Walter W. Moore.
Album art: William Persson Öberg.
Released on Emanzipation Productions 11th of February 2022.